DEKRA zertifiziert nach ISO 9001:2015
AdBlue® nach ISO 22241
AdBlue Drum lose Ware
EAN Nr.: 4250007721521
Artikelnummer:

AdBlue Flasche 1 Liter
EAN Nr.: 4250007721569
Artikelnummer: 76040092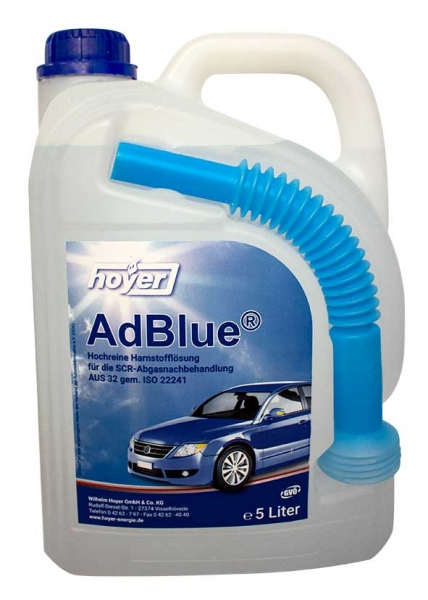 AdBlue Kanister 5 Liter Stationpack
EAN Nr.: 4250007721484
Artikelnummer: 76040095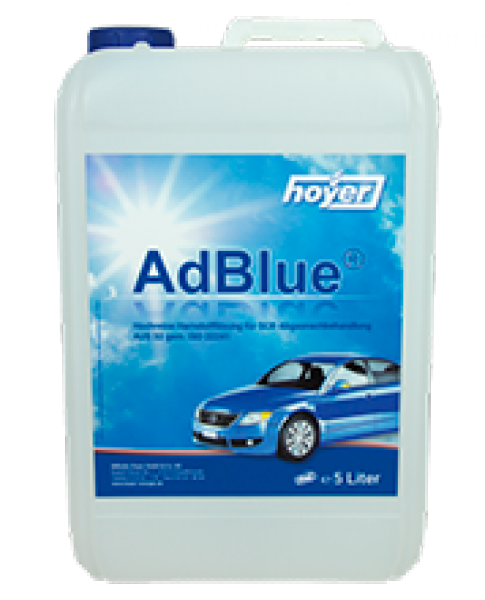 AdBlue Kanister 5 Liter
EAN Nr.: 4250007721552
Artikelnummer: 76040093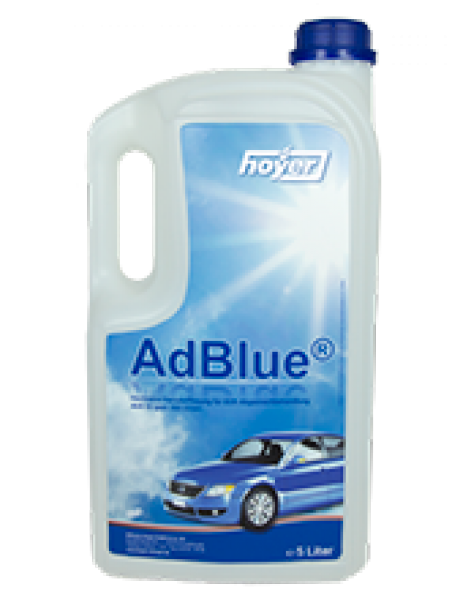 AdBlue Flasche 5 Liter
EAN Nr.: 4250007721545
Artikelnummer: 76040094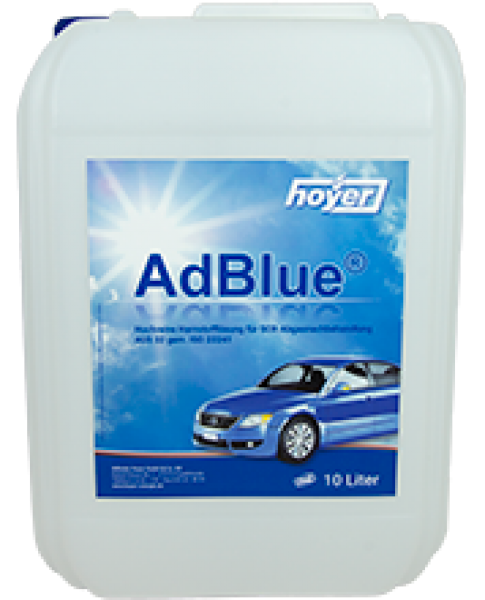 AdBlue Kanister 10 Liter
EAN Nr.: 4250007721583
Artikelnummer:
AdBlue Kanister 20 Liter
EAN Nr.: 4250007721538
Artikelnummer: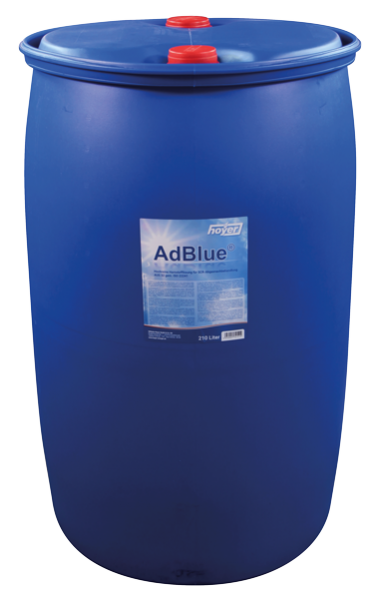 AdBlue Drum 210 Liter
EAN Nr.: 4250007721514
Artikelnummer: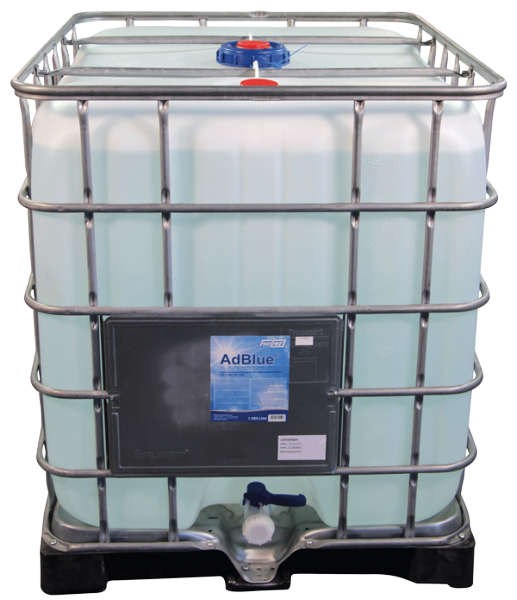 AdBlue IBC 1.000 Liter Container
EAN Nr.: 4250007721507
Artikelnummer:
The perfect packaging for your AdBlue® needs
The most cost-effective solution is to refill your approved tank system with bulk product at your depot. To ensure the purity of the product,  AdBlue® as a bulk product is transported exclusively in specially tested and approved tankers.
This ensures that the strict requirements of ISO 22241 are fulfilled. Tanks are constructed from stainless steel, just like all other components that come into contact with AdBlue®. All hose materials and discharge materials are likewise made from a resistant hose material. Our AdBlue® tankers are of course equipped with calibrated emission units.
The ideal provision for operators of small vehicle fleets and/or vehicles with low mileage is the AdBlue® IBC System (Intermediate Bulk Container). These containers have a capacity of 1,000 litres and are supplied exclusively in sealed returnable containers. Special pumping systems are required to empty them. Complete emptying is ensured using a special TriSure System. For very low annual consumption in agriculture and the construction industry, the 210 litre drum is the perfect solution for your fleet.
Most public filling stations in Germany have AdBlue® pumps that have been constructed exclusively for the filling of commercial vehicles. We have an innovative product portfolio in our delivery programme for the filling of cars and smaller commercial vehicles.
Refilling cars with AdBlue®
First things first: you can top up with AdBlue® yourself! Topping up AdBlue® is very simple and is just like refilling the antifreeze in your windscreen wash system. Information on topping up with AdBlue® can be found in your car manual. Now, with the practical Hoyer AdBlue® refill bottles, you can pour the product directly into the AdBlue® tank. When topping up AdBlue®, it is important to ensure absolute cleanliness. If AdBlue® is to be transferred from a tank container, used diesel cans, spare cans or oil cans must not be used in any case. Even the tiniest residues of fuels or lubricants will damage the SCR catalytic converter. This applies to all vehicles with SCR Technology.

Important: Adblue® must not be added to the diesel tank!
The AdBlue® tank has its own opening. Depending on the model, this can be found near the engine, in the boot or beside the fuel tank. If in doubt, please refer to the manual for your vehicle. After topping up with AdBlue®, please switch on the ignition until the onboard computer registers and confirms the AdBlue® refill. In certain circumstances, this can take a few minutes. Then restart the engine and the error message will have disappeared. AdBlue® can of course be topped up in authorised repair shops but this can be very costly.

AdBlue® has been put in the diesel tank or diesel has been put in the AdBlue® tank - what should I do?
Do not start the engine!
The vehicle must not be moved!
The "product mix" must immediately be siphoned off or drained out!
The tank must be cleaned thoroughly!
If the engine has been started, please note the following:
The catalytic converter has been extremely polluted by the minerals in the diesel fuel. Its functional performance must therefore be checked by a specialist company.
The "product mix" is circulating in the system and can cause serious damage.
AdBlue® is a urea solution that reacts with some conductive materials. Therefore it must not come into contact with these pipelines as it can trigger decomposition processes.
AdBlue® - Other tips:
Wash all spills immediately with water.
Avoid all contact with metals.
AdBlue® can negatively affect colours, concrete and other materials.
Clean the refill pump system with warm water after use.
Keep out of direct sunlight.
Keep AdBlue® tanks and tank covers securely closed.
AdBlue® freezes from -11 °C. If it has frozen, it can be used again after thawing.
Buy products only with the AdBlue® name.
Never fill AdBlue® tanks with water or other fluids.
Do not mix with other fluids.